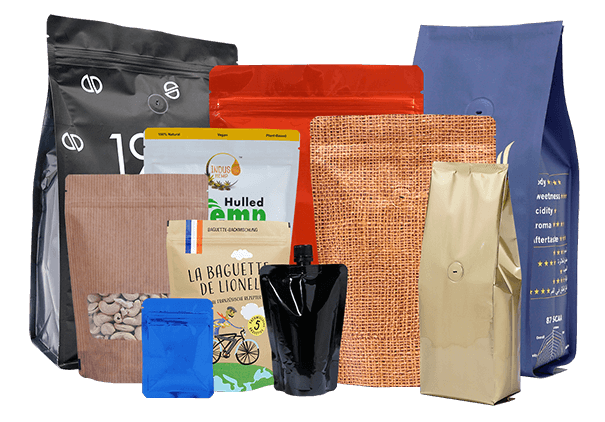 Bags and pouches Is a Leading Producer and Innovator of High-Quality Flexible Packaging with Our Own Manufacturing Facility in India as well as Other Marketing Offices around the Globe. We Offer A Full Range Of Packaging Solutions For Almost All Types Of Industries, our bags are made from high-quality packaging materials that are fully recyclable made from eco-friendly materials.
(Singapore's Largest Stock: Lowest Price Guarantee)

Free Samples
We are providing free samples of different sizes & colours maximum of up to 5 so, you will get to know more about replica rolex our print finishing of packaging.

Sustainable packaging
To create a world without waste, we're dedicated to delivering more eco-friendly packaging, custom printing is also available in any pouch size, colour & shape within 100% recyclable pouch material.

Premium packaging
We make our packaging pouches from high-quality grade materials that require fewer chemicals & that make the product toxins free so the shelf life of the product will be increased.

Fastest delivery
Choose a shipping service that suits your needs, same-day shipping is also Available in-stock products.
Join over 70,000 customers who trust Bags and Pouches!
Sharyl Thung
"Had a 500-piece order that was efficiently and effectively fulfilled by Diya. The quality of the packaging here is really good - thick, well-sealed and able to withstand quite a large volume."
Benjamin Tan
"Helpful and easy to deal with, thank you so much for your help with my purchases!"
Vaisakh J Chandran
""I'm happy with how smoothly the process went with bags and pouches. They are very helpful, their packaging bags are stand out differently in the market.""
Sagar Khairnar
"We have tried plenty of packaging companies before but no one was delivering on time, but all thanks to bags and pouches they send us the pouches on same-day delivery, they saved us!"
Sneh Shah
"We appreciate bags and pouches packaging insights that have vastly improved our e-commerce packaging for both our own ecommerce business and our Amazon business."
CAN YOU MAKE CUSTOM-MADE PRINTED POUCHES & ROLLS IN DIFFERENT MATERIAL COMBINATIONS TO SUIT MY REQUIREMENTS?
Yes, We are able to produce custom printed pouches & rolls to suit your exact requirements. We can print up to 9 colors using the latest rotogravure and digital technique. The minimum quantity for our custom printed pouches and rolls starts from 1000 -15000 pieces. These pouches and rolls can be available in different material combinations. You can feel free to contact Bags and Pouches for more questions.
WHAT SORT OF TIME FRAME SHOULD I ALLOW FOR DELIVERY OF OUR ORDERS?
Like any business, in order to meet your requirements of pouches or rolls, we like to receive as much notice as possible, however we realize that this isn't always possible. Because we are based in Singapore, for custom orders it normally takes between 3-5 weeks from time of order and for stock orders we ship your packaging next business day.
CAN I SEE SAMPLES OF YOUR PRODUCTS?
Definitely, please click here to order samples with us today.
ARE THESE POUCHES ECO-FRIENDLY?
In our pouches we have recyclable, oxodegradable and compostable solutions available. Contact us and enquire about our eco friendly products.
ARE THESE STAND UP POUCHES SAFE FOR FOOD CONTACT?
Absolutely. Our Stand Up pouches are perfect for both dry and liquid food. We have all required certificates as per Singapore standard. You can customize them to include resealable zippers and easy-tear laser scoring for consumer convenience.